What´s The Best Diet Plan For You?
There are thousands of diets around, and the growth of the weight loss market rose to 70.3 billion dollars in 2018. Wow! Everywhere you look, there is some mention of dieting, whether on the TV, magazine ads, internet ads, etc., but despite these statistics, people are still struggling to lose weight. The weight-loss new year's resolutions fall by the wayside by the end of February, and the gyms start to empty. In the era of the Coronavirus, people are becoming more aware of their health, and that losing weight and getting fitter is an essential element of a healthy life. So if weight loss is your goal, let me show you how to choose the best diet plan.
Please note: This post contains affiliate links. Please see Affiliate Disclaimer for further info.
Where Do You Start?
Yes, I agree with you; the diet jungle is confusing. It has everyone confused! There's the Low-Carb diet, the Keto diet, the Mediterranean diet, the DASH diet, the Vegetarian, the Paleo Diet, The Sirtfood diet etc. All of which can be very confusing but equally work in different ways for different people. However, when looking for a suitable diet plan, the main question you should be asking yourself after making the initial decision to change something is, whether you can adhere to the diet to reach your goals long-term. I emphasize 'long-term' here because many dieting techniques deliver short term results. 
Choose A Diet Plan That Suits Your Needs?
Choosing the right diet plan is vital because if you don't enjoy it, you will give up after a week or so. If a diet plan doesn't fit into your lifestyle or it makes you feel deprived, the chances are that you will give up and this results in a feeling of failure of which you then head back to the drawing board. Let's take a look at a few examples of different diet plans and lifestyle scenarios.
The Keto Diet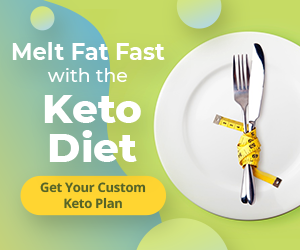 This diet is an effective way to lose weight for some people but not everyone. One can lose weight on the Keto diet by reducing carbohydrates to approx 20-50 g per day by placing the body in ketosis, which turns the body into a fat-burning furnace. The Keto diet is quite a manageable diet regime for me to follow because I eat minimal starchy carbs, and rarely eat sugary foods. However, this eating regime is going be more challenging for someone that likes eating a lot of bread, pasta, rice, potato etc. as these foods are tabu on this diet. This person will feel the cravings much more (and the Keto-Flu) than someone who eats a low-carb based diet making it more challenging and much easier to give up.
Do You Want To Know More About Keto?
If you would like to know more about the KETO Diet check out the CUSTOM KETO DIET  or see my BLOG – Is The Keto Diet For You?
Intermittent Fasting
Intermittent Fasting is an effective method as it's not a diet; it's a pattern of eating. I do this five days a week and have two days off at the weekends. When Intermittent Fasting, one goes without food (FAST) for a certain amount of time which is usually between 12 and 16 hours then the feeding time has a 4, 6 or eight hour time window.
Benefits of Intermittent Fasting
Intermittent fasting has some great benefits not just for weight loss because there are many health benefits that it provides and the weight-loss does follow so this plan may not be for somebody that likes to eat maybe four or five small meals per day or is used to eating four or five meals per day. So, if you're a person that likes to have breakfast before you go out the door, then intermittent fasting might be challenging because you fast at night and your first meal is between 10 and midday so this eating regime, although it's effective, it might just not fit into your daily plan. It depends on how your daily structure is planned and on how your work is structured, some people are quite happy not to think about breakfast and start their first meal at midday.
Get Your Free eBook:
You can see more about Intermittent Fasting in my FREE EBOOK – Get Healthy-Get Lean with Intermittent Fasting. 
The Mediterranean Diet
The Mediterranean diet places emphasis on fruits, veggies, fish, olive oil and other healthy foods. I'm a huge fan of this diet as well as low-carb because it has fewer restrictions and doesn't make one feel deprived. It has a high majority of wholesome foods that are high in water and rich in fibre. This diet helps to keep one full and reduce any crazy cravings. I eat a lot of fish and olive oil, so I incorporate this eating pattern within my intermittent fasting plan. However, many people don't have the time to cook veggies and fish for lunch, and it can also be quite costly. If you are busy, busy person who travels a lot, this may be challenging too.
What Is The Best Diet Plan For You?
The best diet for you to lose weight LONG-TERM is the diet that you can enjoy and sustain That's it, that's the bottom line. It's all about sustainability. Additionally, having the right mindset is the first step as one needs to make a firm decision about starting and following goals through. Making a firm decision is the first step to weight loss and thereafter, finding the right plan FOR YOU is as equally important. Along with dieting, it's vital to assess your other lifestyle habits such as sleep, exercise and stress. Losing weight is not just about the food we eat; it covers an array of other lifestyle aspects too. Nutritional completeness is crucial, as well. Our body needs essential nutrients to function.
Be Realistic And Don´t Give Up
Choose a sensible diet that you can start to see immediate (realistic) results. Many people give up on their diets because they are not willing to wait a few months to see the results. Losing 10kg in one week is not realistic, nor is it safe. Choose your diet plan carefully and strategically, and this may help you stay on track to reaching your goals. The body needs 21 days to form a new habit, so decide to stick with ANY diet programme for 21 days no matter what. The first week is always the hardest! 
Become Part Of A Weight Loss Support Group Or Community
There is nothing better or more motivating than being part of a community of likeminded people to help you stay on track. Supporting others means they encourage you as well. There many Facebook Groups that one can join and programs that help to support and make one accountable. Programs such as NOOM offer support, recipes and an own personal goal coach, all of which may help you to stay on track and reach your goals.
Let´s Recap:
Choose a diet that you feel comfortable with.

Make sure it´s a safe, effective and flexible plan.

Choose a diet that you can sustain.

Do your research – the internet has vast information about every single diet on the planet and their success rates.

Decide what you can and cannot live without e.g are you willing to give up bread and pasta?

Write your goals down and give yourself timelines.

Avoid crash-dieting.

Be aware that your body needs 21-days to form a new habit. Diets are long-haul!

You are unique – what works for someone else may not work for you.

Be prepared to change other aspects of your lifestyle, not just your eating habits.
Check out my YouTube Video on tips of how to choose the best diet.
Follow me on Facebook & Subscribe on YouTube
COVER IMAGE:  Background Image from Canva – Assorted Fruits on White Canvas – Free Download – Royalty Free use. Re-designed with diet names- by Jo Mac
DISCLAIMER – PLEASE READ FULL DISCLAIMER
The information in this blog is for educational purposes only. It is not meant to replace any advice given by a medical practitioner or nutritional therapist. You must consult your doctor before embarking on any diet or nutritional/exercise program detailed on this website, especially if you are pregnant, nursing, taking medication, or have a medical condition. Your doctor knows what is right for you.
The eating regime mentioned above does not serve as a cure or prevention for any illness, disease or medical problems. And it is also not recommended for people under the age of 18 years.
If you engage in any of the information provided on this website (and mobile version), you do so solely at your own risk. You agree that you are voluntarily participating in these activities and that you assume all risk of injury to yourself.
When you buy through links on this website I will earn a commission or an affiliate commission. See AffiliateDisclaimer